Welcome to a new month! I hope your Rotary year is progressing as you envisioned it. If you haven't planned a club social in a while, November is a great month to take advantage of some super fun Rotary events around our district! Check out the district calendar, meet new Rotarians, support a great cause, and have fun!
This Month's Membership Priorities:
Membership Leads
We have an opportunity to ensure all prospective members are contacted. Check out the executive summary report under News and ways that we are enhancing this process.
New Club Development & Flexible Club Formats
As clubs evolve and discover new ways to meet the changing needs of current and prospective members, the passport club model has grown in popularity. Passport clubs encourage their members to visit other clubs and participate in their activities regularly which brings fresh ideas back to their own club. Clubs that use this model often meet less frequently, have a relaxed attendance policy, and focus meetings on service and social opportunities. Passport clubs provide a more varied and flexible Rotary experience for members. Learn more in the new Guide to Passport Clubs.
Official Rotary GIFs now available
Rotary International has created GIFs (looped animated images) and stickers for you to share your Rotary pride and further build awareness! Since being released last month, they've already gotten more than 2 million views!
You can share the GIFs in various ways:
Facebook posts and comments (tap the "GIF" button and search Rotary, Rotaract, peopleofaction, and related keywords)
Instagram & Facebook stories
Text/ SMS from mobile with the Giphy app
You can also view, download, and share the GIFs/stickers directly from our page: https://giphy.com/rotaryinternational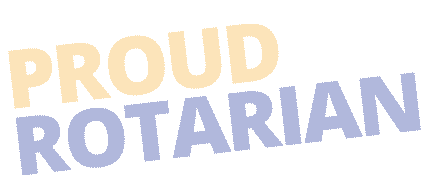 Did you know that the #1 reason why people don't join Rotary is because they were never asked? Ask someone today, ask them again. Grow Rotary!
We are Rotary: Advancing Women as Leaders
Join our Facebook Group!
Rotary District 5495 Membership
Closed group · 2 members
Welcome to Rotary District 5495 Membership page! This is a place to share ideas, accomplishments, ask questions, and keep the membership conversation ...